Floral Art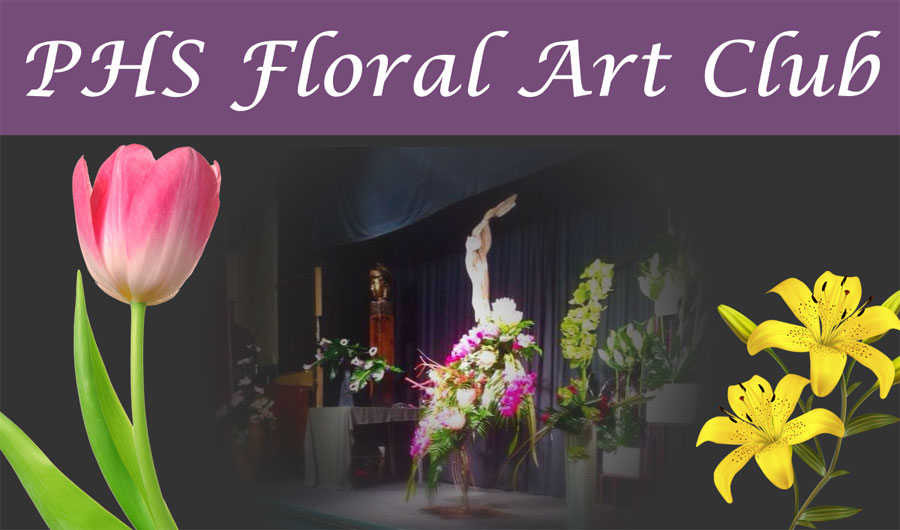 PHS Floral Art Club meet on the third Thursday afternoon of the month throughout the year (except January). Meetings begin at 1.30pm when refreshments are available, and demonstrations etc start at 2pm.
As well as floral art demonstrations, there are workshops and social events. There is always a raffle (with a chance to win a beautiful flower arrangement) and a sales table. This friendly club is suitable for anyone who loves flowers, from the experienced flower arranger to the complete beginner. You can come and join us for a single meeting as a guest or join as a member, either way you can be sure of a warm welcome. (Coming on your own? Let us know and one of our members will be happy to show you round).
Membership of PHS (currently £6 per annum) is a requirement of membership of the Floral Art Club. - See the website link below for further details and member benefits. Also, details of our current programme can be found on the Purbrook Horticultural Society website but please feel free to contact us with any questions.
Want to send us an email?
Meeting Dates & Times
3rd Thursday Monthly 1.30pm to 4.00pm MAIN HALL
Find Out More
You can find out more about this group by visiting their own website link or calling them directly.