About Deverell Hall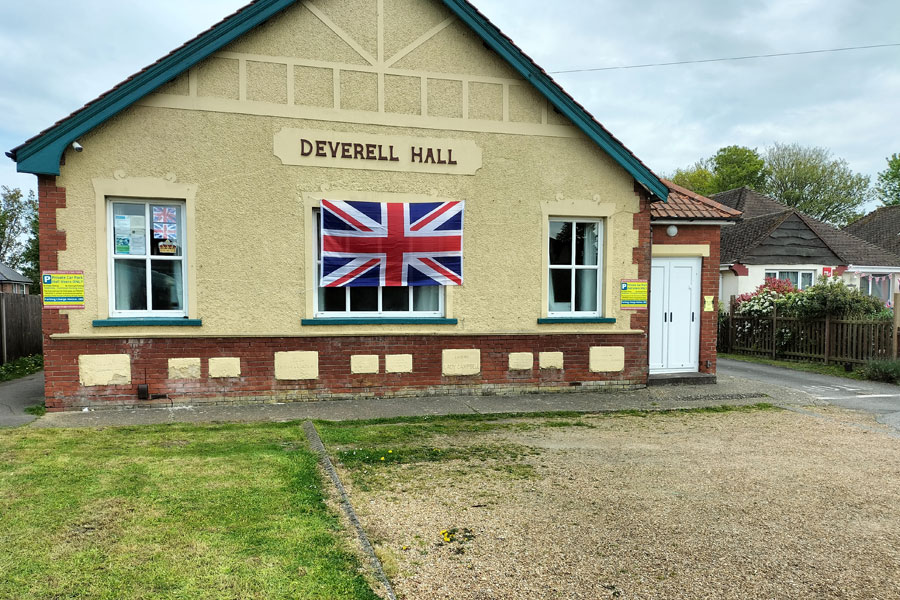 Located in Purbrook, Deverell Hall is one of the few remaining community halls left in the local area. Deverell Hall features many refurbishments, some of these having being paid for by a National Lottery Grant and Local Council Funding. Since those times, the hall has continued to grow and develop, making it very popular for bookings and activities.

Deverell Hall was built in the 1920's. Since its original construction, much has been done to improve its overall appearance.
The hall has been mostly modernised but still retains its outstanding character. To find out more about the hall, how it is managed and looked after, click here.
How is the Hall Managed
Features & Benefits
Large Main Hall with gas fired heating.
Disabled access and baby changing facilities.
Modern toilets.
CCTV for protection of people and property.
Check to see if the hall may be available for hire
You can see inside the hall and take a look at some of the features and benefits it has to offer. If you would like to make a bookings enquiry, you are most welcome to contact us. To see what availability there may be at the time you are thinking about, please check our online diary which should show you if the hall may be free at the time you would like to hire it.
Check Diary